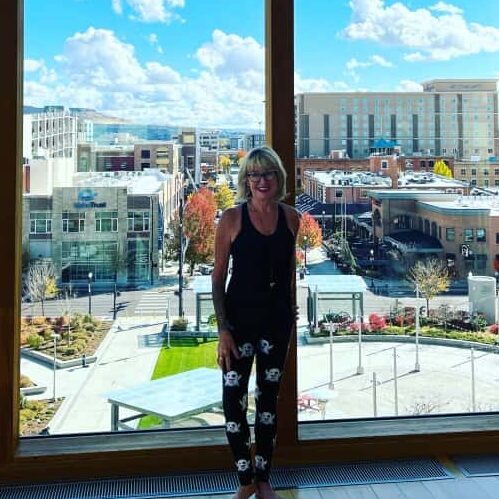 Wellness Wednesdays Noon to 1pm at Jump's Move Studio
Debbi Murphy brings her passion for sharing yoga's gifts to enhance EveryBODY's wellness to JUMP's Move studio every Wednesday from from noon to 1pm. In each session, she'll introduce techniques to empower participants of any age, size or experience to establish the healthy lifetime habit of yoga.
Sept – Nov Theme: Have Fun as You Build Strength, Resiliency & Peace
As we enter the fall, it becomes all the more important to balance out that energy …both physically & mentally.
Sign up for Wellness Wednesdays: