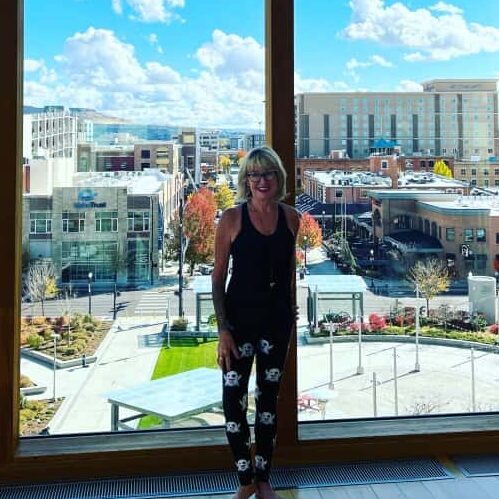 Wellness Wednesdays Noon to 1pm at Jump's Move Studio
Debbi Murphy brings her passion for sharing yoga's gifts to enhance EveryBODY's wellness to JUMP's Move studio every Wednesday from from noon to 1pm. In each session, she'll introduce techniques to empower participants of any age, size or experience to establish the healthy lifetime habit of yoga.
May Theme: Yin Yoga & Sound: Where Body, Mind & Spirit Dance to the Rhythm of Life.
t is believed that all beings are made of sound, rhythm & harmony. In the quietness of Yin Yoga, we are able to drop into stillness and see that it is not the absence of movement, but rather "unconflicted movement", life in harmony with itself. Join DJ Brown & Debbi Murphy, Sunday, May 15 at 4pm to experience the alchemy of yin yoga and sound where we can tap into our own unique rhythm of Life so healing & balance can occur.
Sign up for Wellness Wednesdays: