Welcome to Shanti Yoga Teacher Training, an interdisciplinary approach to practicing and teaching yoga. Shanti graduated her first class in 2008 and has maintained excellent ratings with Yoga Alliance since then. However, this program is actually the culmination of over four decades of research and experiential practice in the field of Mind-Body study by its creator, Debbi Murphy. Exploring the mind-body connection has been her life's work. After years in academia researching and teaching subjects that elevated one or the other half of that equation (doctorate in exercise science, master's degree in counseling psychology), she turned her attention to the study of yoga – a perfect nexus of both.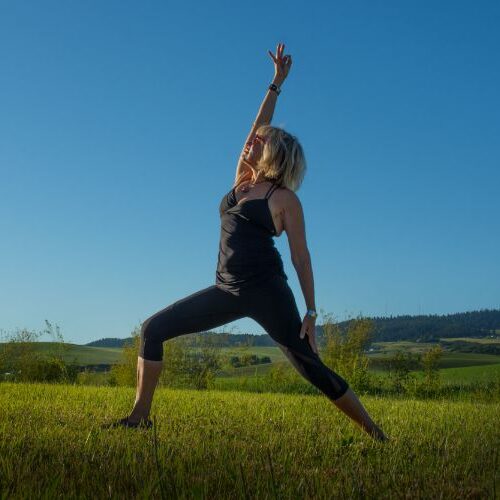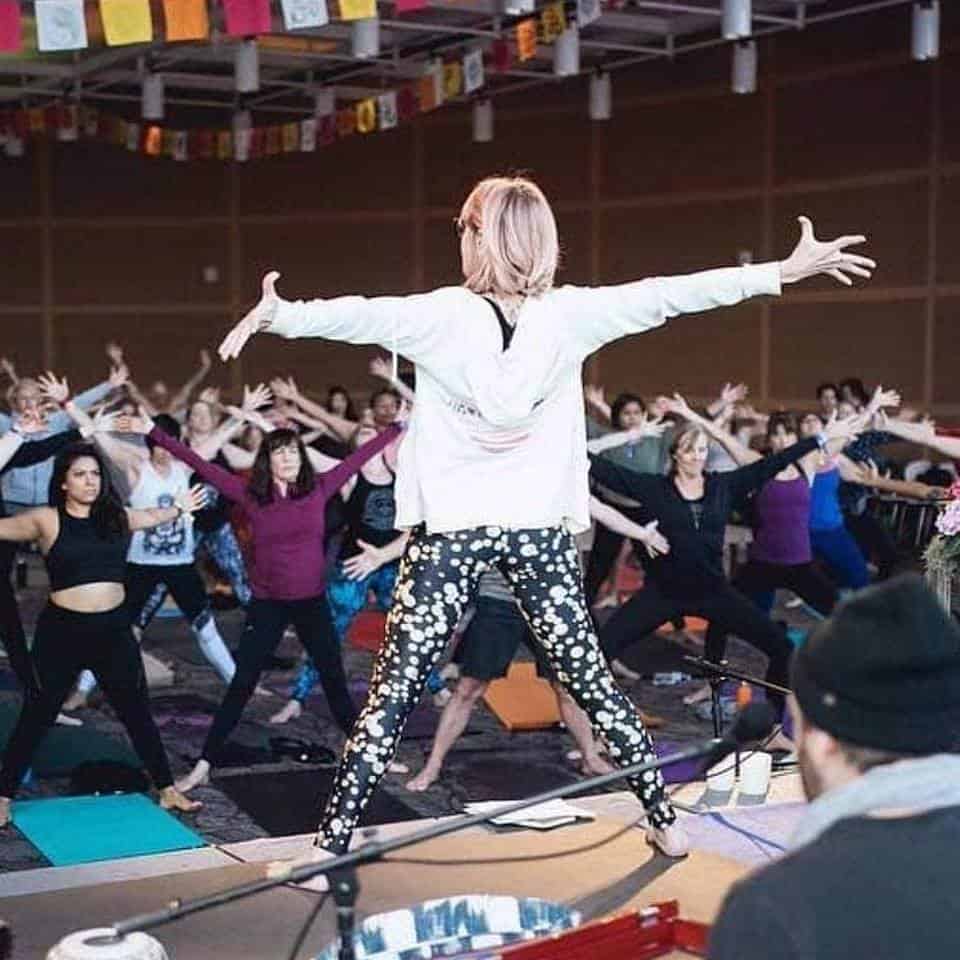 Over the years, Debbi studied with yoga masters both in formal teacher training programs and at her own studio in McCall, Idaho which she opened in 2001. Her alignment based, slow flow style evolved from early work with Seane Corn, Rodney Yee, Richard Freeman, Gary Kraftsow and Shiva Rea. But the heart of her teaching comes from Erich Schiffmann, whose message of self-trust and the transformative power of yoga resonated with her background. More recently, Debbi and her staff have been influenced by Leslie Kaminoff and Jason Crandell who also reflect a progressive and biomechanically grounded view of yoga. Through more than 40 years of study and experience, Debbi found that the best approach to mind-body vitality is informed by both western science and the spirit of eastern yogic philosophy.
Since its inception, Debbi and the Shanti Yoga School teachers are dedicated to sharing their love for the art and science of yoga and helping their students personalize and develop the skills necessary to teach this wellness system to others and to integrate it into their own lives. Throughout the years, Shanti YTT has continued to grow and evolve with the additions of Prenatal and Children's specializations, advanced study (500 hour) and international retreats. The staff has grown too. Our gifted teachers come from a variety of backgrounds, many Shanti Yoga School graduates, but all are dedicated to a blend of sound science, ancient wisdom and mind-body-spirit integration woven together in the vinyasa tradition of Krishnamacharya.
The original intent of the manual was a workbook support for Shanti's year-long Yoga Alliance Registered Yoga Teacher Training School (RYTS). As such, it is supplemented by weekly training sessions and monthly intensives with Shanti's lead teachers. In successive six months, we cover six Courses. During the second six months, students can again repeat these Courses or opt to graduate early. Each Course stands alone and does not require prerequisites, so our program is ongoing and students can begin anytime.
To broaden the reach of this training program, we have added an online component. Our goal has always been to provide a wider swath of people this training. We've held satellite programs in various locations in the Pacific Northwest and via International Retreats. With the new addition of our online program, we hope to make these tools available to those not enrolled in our on-going program and to Shanti trainees unable to meet in person for every Lesson. This manual dovetails with both our online and in person trainings.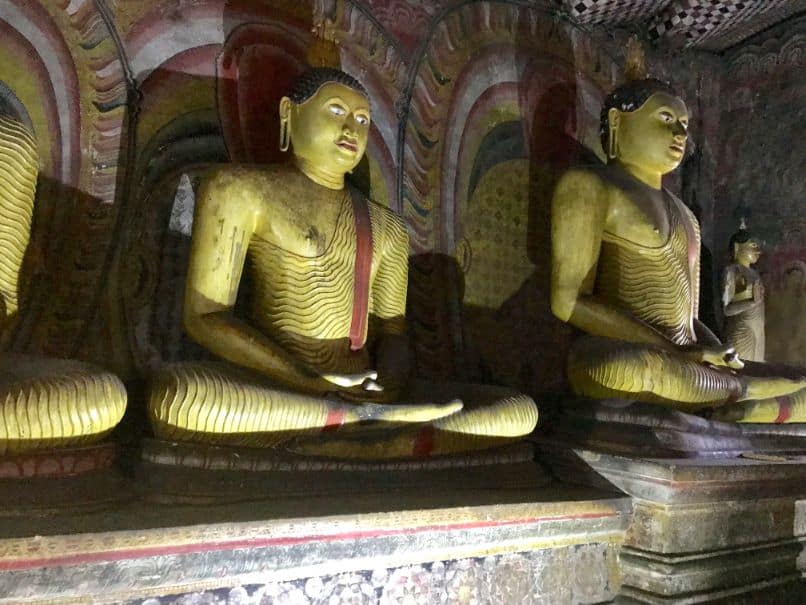 Shanti Teacher Training Code of Ethics
Teachers and trainees will teach without prejudice towards others from backgrounds, whether religious or cultural that may differ from theirs, including gender, sexual preference, or financial status.
Teachers and trainees will conduct their teaching with professionalism, knowledge, and sensibility.  They will welcome all levels and abilities, working with and for the individual at all times.
Health and safety issues must be adhered to; this includes blood pressure, neck or spinal injury, epilepsy, pregnancy, mental health, or post-surgery issues. Make sure your students inform you of any of the above or any other medical problem. Advise they get an all clear from their doctor before embarking on a course if in doubt. At no time must a student feel insecure, pushed or coerced into practicing something they feel would be detrimental mentally of physically.
Always make sure the environment in which you are working is suitable for yoga (i.e., warm, clean, and free of furniture or props that may cause a fire hazard or be a danger to yourself or students).  
A first aid basic course is strongly advised to give the teacher a knowledge of primary care should an incident arise during a class. First aid can save lives.
Shanti yoga teachers and trainees will actively encourage yoga in the community by offering classes, talks and free time as karma yoga when appropriate. 
Shanti yoga teachers and trainees will not be dogmatic in their interpretation of the yoga scriptures but be willing to converse and discuss. 
Most yoga asanas have adaptations to accommodate the needs of the individual. The teacher must be well versed in those adaptations and contra-indications. 
We expect Shanti yoga teachers and trainees to respect other styles of yoga and teaching.
Debbi and the Shanti Yoga School teachers are honored to sharing our love for the art and science of yoga and to help trainees develop and personalize the skills necessary to teach this wellness system to others and to integrate it into their lives. We believe yoga is transformative for the practitioner, but also transformed by those who practice. It is a dynamic evolving practice upon which each of you will create a footprint. Let's live and grow together!