2022 - 23 Retreats

Update: One room added to Sicily, Oct 29 - Nov 5, 2022
and new Venue added, Fiji, Mar 11 - 18, 2023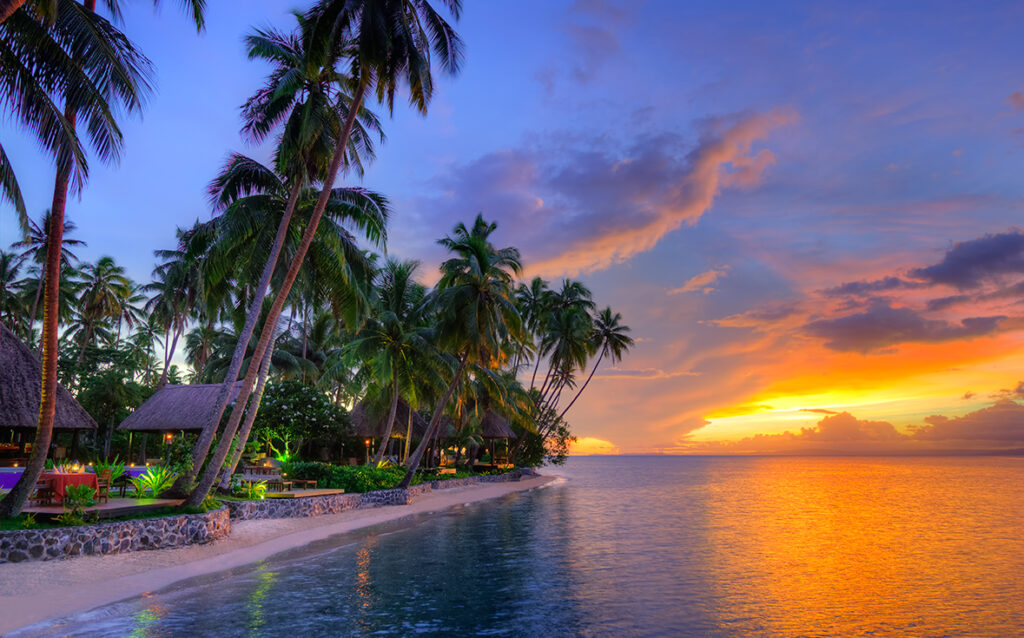 We have opened up one more double room in our Sold Out "Celebrate Life in Sun-kissed Sicily, Oct. 29 – Nov. 5, 2022 Retreat. To register, click 
Sicily Adventure
.
And just in, March 11 – 18, 2023, Fabulous Fiji!!!  This one will fill FAST. Click
here
to learn more. 
In early 2000, Debbi began putting together her own yoga retreats to Sayulita, Mexico. This experience served to fuel her wanderlust to other venues. So, in 2014, she joined The Travel Yogi faculty. This transition not only allowed her to discover new parts of the world, but also to offer her students more. More because The Travel Yogi, the Wellness Adventure specialists take care of all the travel details so she can focus on creating unique, personalized instruction for her clients. Her specialty is yoga. Their specialty is finding "culture-packed, nature-engaging, one-of-a-kind adventures" with unique itineraries in amazing locales. Each retreater gets to experience the best in both travel and yoga.
Debbi and the Travel Yogi have taken their yoga all over the world including: Iceland, Peru, Panama, the Galapagos, Sri Lanka, Vietnam & Cambodia, France, and the Mayan Riviera.
Two more adventures remain in 2022, The Galápagos October 8 – 15, 2022 and Sicily October 29 – December 5, 2022. The Galápagos has sold out as had Sicily, but we were able to secure one more double room.
For 2023, we have scheduled Fabulous Fiji March 11 – 18 and will soon open up Colombia for the fall.
Fabulous Fiji Yoga Adventure
Interview with Debbi Murphy,
Why do I love yoga retreats?
Because it joins together 3 of my favorite things…travel, yoga & commUNITY.
It's a unique opportunity for immersion.
It's a reminder that change is possible,
And old routines can be transformed to something more fulfilling.
It's an invitation to go deeper inside by getting outside one's comfort zones.
It's immersion into the NOW with like-minded spirits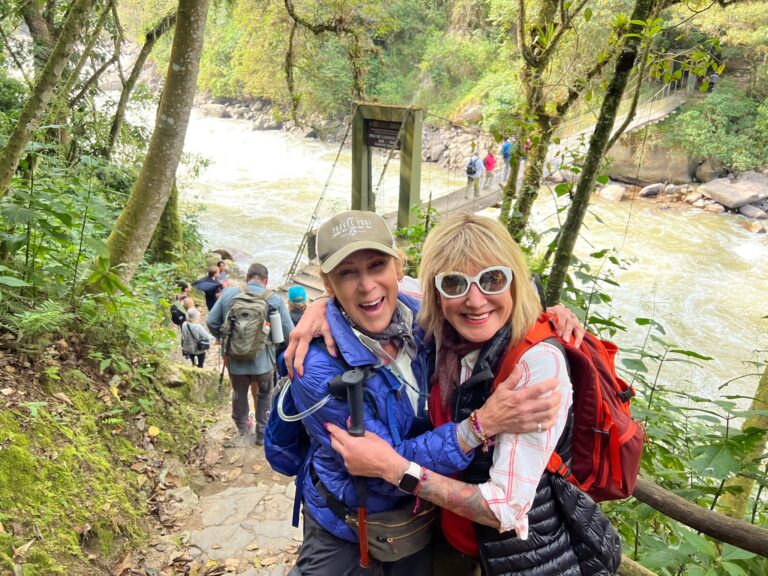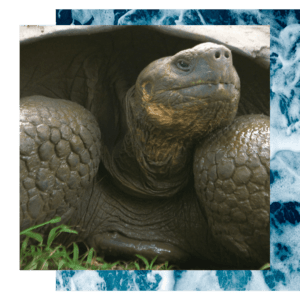 Galápagos, October 8 – 15, 2022
Sold out!
This Galápagos yoga retreat adventure is a once-in-a-lifetime experience. Endemic giant tortoises roam freely and wild horses wander on this UNESCO World Heritage site. You'll swim with sea lions, visit a tortoise sanctuary, and spot penguins, sharks, marine iguanas, and the amazing blue-footed boobies. Focused on exploration and adventure, you will spend every day in amazement at the wild beauty and boundless natural energy of the Galápagos.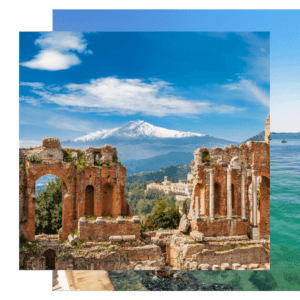 Sicily, October 29 – November 5, 2022
This retreat sold out but we were able to add one more room. 
A Mediterranean gem, Sicily is known for its serene beaches, charming villages, amazing ancient ruins and delicious cuisine. Get your yoga and walking shoes on so you can, "mangia, mangia!" throughout the week.  On this yoga retreat in Sicily, you'll explore Europe's largest active volcano, sip some volcanic vino, wander seaside villages, visit UNESCO World Heritage Sites (yes, that's plural), admire the spectacular and ancient architecture and bathe in the Italian sunshine and sea. Get lost among endearing ancient alleyways, explore piazzas (in palazzos) and enjoy a sunkissed adventure in Italy.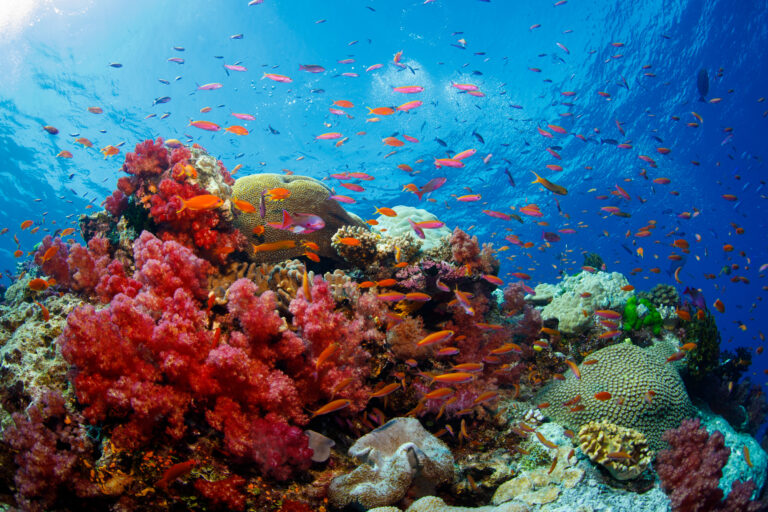 Fabulous Fiji, March 11 – 18, 2023
Trip in One Word: Sun-kissed
What You'll Experience In Fiji
On this Fiji yoga retreat adventure you'll find yourself in one of Nature's most luxurious settings.  You'll revel in natural beauty, learn about local culture and explore marine and mangrove biodiversity—all with a daily dose of world renowned Fijian hospitality. Fiji comprises over 300 islands and has three official languages, English, Fjiian, and Fijian Hindu—the mix and warmth of cultures and language is as impressive and varied as the astounding colors and warmth of nature. Snorkel among electric coral gardens, learn about sustainability and conservation efforts and discover the richness of Fiji on this adventure. The mix of wonderful people, breathtaking nature and island culture that will wow even the wildest of adventurers.
How You'll Experience Fiji
You'll sleep and eat in luxury at the Jean-Michel Cousteau Resort, overlooking Savusavu Bay. You'll explore Fiji's marine wonders just like the resort's namesake oceanographic explorer—driven by curiosity, a passion for conservation and adventure. Extraordinarily, you'll snorkel through vibrant coral gardens and barrier reefs with a marine biologist, so be sure to pack your thinking cap! Get hands-on and help replant endemic mangroves, hike to inland waterfalls to swim in cascading freshwater and explore deserted (by people, anyway) islands. You'll eat fresh, local cuisine, practice your Fijian as you get to know the locals and stay grounded on your mat with daily practice. Despite the archipelago's size, this Fiji yoga retreat adventure doubles down on the truism of our interconnectedness through nature and each other.
How You'll Feel When You Return Home
You'll arrive home sun-kissed, snorkeled-out and drenched in new knowledge and inspiration. Courtesy of this Fiji yoga retreat adventure you'll be lightened by your experience of the Fijian way of life and the islands' unbounded beauty.  Imbued in your memory bank, you'll carry with you the lesson that only Fiji can teach: happiness is the way.