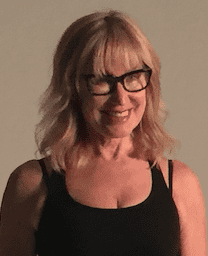 Debbi Murphy
PhD, E-RYT 500, RPYT, RCYT, YACEP
Shanti Yoga School Director, lead teacher 200 & 300 hour programs and Children's & Prenatal Specializations
Exploring the mind-body connection is Debbi's life work. After years in academia researching and teaching subjects that elevated one or the other half of that equation (doctorate in exercise science, master's degree in counseling psychology), she turned her attention to the study of yoga – a perfect nexus of both.
Debbi studied with yoga masters to deepen her knowledge and hone her practice. Her alignment based, slow flow style evolved from early work with Rodney Yee, Richard Freeman and Shiva Rea. But the heart of her teaching comes from Erich Schiffmann, whose message of self-trust and the transformative power of yoga really resonated with her background.
Through more than 40 years of study and experience, including a decade as director of Shanti Yoga Teacher Training, Debbi found that the best approach to mind-body vitality is informed by both western science and the spirit of eastern yogic philosophy. Whether you're attending her popular local classes (which won her the title of Boise's Best), national conferences, or international retreats you can expect an artful blend of sound science, ancient wisdom, and mind-body-spirit integration woven together in the beautiful, juicy flow of the vinyasa tradition.
Debbi shares her teaching throughout Boise and beyond in public classes, workshops and retreats. In addition you can find her videos at Vimeo and YouTube. You can also see more on her website where she shares videos, blogs and her schedule of retreats and workshops.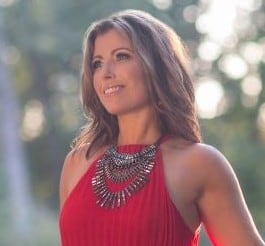 Kimberly Azzarito
E-RYT 500, YACEP
Lead teacher 200 & 300 hour programs
Kimberly Azzarito teaches yoga in an approachable way to every BODY. She empowers her students by weaving yogic traditions, stories, and myths with dynamic movement and alignment on the mat and opens  the narrative between body, breath, and mind through authentic expression. Kimberly believes in the deep power of storytelling. It's the reason myths are passed down in all traditions and cultures. The telling of a story can bring us into alignment with inspiration, spark creativity, give insight into life's challenges, touch the heart, and commission the soul.
Being affected by Scoliosis in her early 20's, Kimberly's curved spine caused her great pain. In the early 1990s, Kimberly began her yoga journey. She learned that through a consistent practice, her scoliosis could be healed and painful knee injuries are now strengthened and stable. Kimberly received her 500 hr RYT through Shanti Yoga Teacher Training and believes that the key is to stay flexible in body, mind and spirit. She teaches the wisdom of Joseph Campbell, "the privilege of a lifetime is to be who you are."
She leads group classes at Yoga Tree of Boise. She also incorporates wellness programs for the State of Idaho employees. Kimberly believes a good teacher never stops being a student. The list of teachers that inspire her is long and she is full of gratitude towards each including  Dharma Mittra, Shiva Rea, Sianna Sherman, Jason Crandell, Leslie Kaminoff, Debbi Murphy, Max Strom, and Erich Schiffmann.
Everything is connected;  when we open to the practice of yoga on the mat, not only do our physical bodies become stronger and more supple but our minds become flexible, our hearts grow in empathic compassion, our creativity inspired and the remembrance that we are beings of light.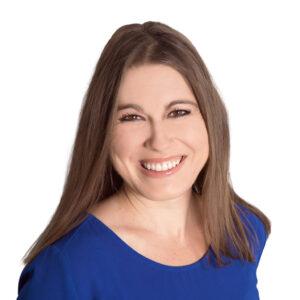 Angela Young
DC, E-RYT200, YACEP
Anatomy, Physiology, Biomechanics
Passionate about helping you get well and stay well, Dr. Angela Young gives you the resources you'll need to make great lifetime health decisions for yourself and your family. She received a Bachelor of Science in Health and Wellness and Doctor of Chiropractic degree from Parker University. In addition, she's been a Registered Yoga Teacher (RYT 200) since 2013, bringing all of her education together into perfect harmony and balance. She published her first book Spoiled Milk: 37 Expired Health Beliefs with a Fresh New Perspective in 2013.
Creating a balanced, more connected life through chiropractic is something Dr. Angela Young is passionate about. When spinal alignment is enhanced, people are renewed thus often experiencing reduced pain, increased energy and more mobility. Her practice specializes in serving families, expectant mothers, children, athletes and those looking to fully optimize their health. Dr. Young makes an impression on anyone wanting to live well as she speaks to groups, classes and organizations about the subjects she devotes her life and time to: health, wellness, nutrition & yoga.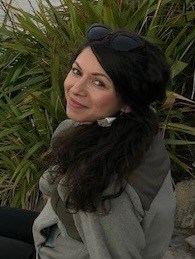 Jaclyn Cooperrider
MD, E-RYT200, YACEP
Anatomy, Physiology, Sports Medicine
Jaclyn Cooperrider is a family medicine physician who specializes in sports medicine. She is passionate about preventative health, women's health, and using exercise and food to nourish our bodies. She completed her RYT-200 via Shanti Yoga School during medical school and residency and found it to be a valuable outlet. She teaches resident physicians as a faculty member at the Family Medicine Residency of Idaho and also works at Idaho Sports Medicine Institute where she treats a variety of sports injuries and works as a team physician for Boise State University. She enjoys the variety that family medicine has to offer and feels that a key component of primary care is meeting an individual where they are. This same concept can be used to transform a yoga class into an opportunity for personal growth and self-reflection. Jaclyn believes that an instructor offering reasons and goals for poses, modifications, prompts and varying types of yoga can create a safe space for the practitioner and instructor understanding of anatomy and physiology is an essential part of the teaching foundation.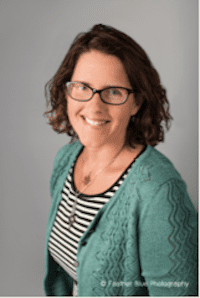 Holly Lammer
RNC, PPNE, RYT500, RPYT
Anatomy, Physiology, Yoga Humanities, Prenatal
Holly believes in teaching yoga as a tool for better health, increased mind/body awareness and a deeper connection to self. She has a strong foundation in body-mechanics with a back- ground as a fitness instructor since 1999 and a mind-body practitioner for many years. Holly received her 500 hour teacher training through Shanti Yoga School, along with her Prenatal Yoga teacher certification. As full time Labor and Delivery nurse since 2000, she has been focusing on bringing the benefits of mindfulness practices to women and families through her various roles as mentor, teacher, and childbirth instructor. Over the years she has helped hundreds of women through the birth process and has worked consistently to support the idea of childbirth as a normal physiologic process. This has led her to develop training programs for pregnant women and for the health care professionals that care for them; speaking at professional conferences, doula trainings, medical resident trainings and more. Holly believes that yoga is the best way to prepare the body for birth….physically, spiritually and mentally. Creator of Intuitive Birth, a Mindfulness-Based Childbirth Education program, Holly brings the insight of firsthand experience with transformation through mindfulness to her teachings. What makes her Prenatal Yoga classes unique is her background as a labor nurse, extensive knowledge of the birth process and hormones, balanced with her attention to anatomical detail … all while maintaining a playful light-hearted attitude.

Bill Dial, E-RYT 500, YACEP
Bill graduated from the 200 and 500 hour teacher training program at Shanti Yoga School and is a registered teacher with Yoga Alliance. Bill's training and practice is grounded in Vinyasa Karma (art and science of combining the elements of Yoga in a sequence that makes an effective and safe practice) and the study of foundational yoga scriptures. His ongoing education includes attending many workshops taught by world renowned teachers including Mark Whitwell, J. Brown, Sara Ivanhoe, Annie Carpenter, Baxter Bell, and Micheline Berry. Bill is also a teacher within the Shanti Yoga School. His personal practice and self study education includes The Heart of Yoga, The Yoga Sutras of Patanjali, and Tantric Philosophy, as well as other Yoga philosophical texts.
For 12 years Bill has been teaching at studios in Boise, including Yoga Tree of Boise, Sage Yoga and Wellness, Yoga for Life, and at the Boise Athletic Club.
His practice implements modifications and adaptations in order to be more available to a wider spectrum of people. Bill links the movement of the body and the movement of the breath, leading the student through a series of postures to strengthen and build flexibility, which also promotes stamina and inner calmness. If you enjoy a group practice that is a little slower, without force or strain, then Bill's classes are for you.
When Bill is not on his mat, he enjoys time with his wife, children, and grandchildren. Bill is also a practicing Landscape Architect in Boise.