Gain confidence and skills to teach and practice in our Yin Yoga certification program. Whether you're just getting started or building on foundational knowledge this certification program provides a fulfilling immersion into this precious practice, its history, philosophy and much more.
---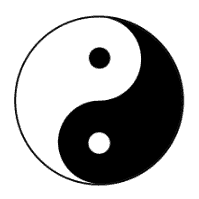 As a bee seeks nectar from all kinds of flowers, seek teachings everywhere.

Like a deer that finds a quiet place to graze, seek seclusion to digest all you have gathered.

Like a lion, live completely free of all fear. And, finally, like a Wild one, beyond all limits, go wherever you please.

—Chogyal Namkhai Norbu
---
As you move through this program, we encourage you to slow down and savor the topics and lessons. Take your time and follow your interests. If you find something particularly intriguing, follow your instinct and keep digging to learn more. You don't have to rely just on this content to learn yin. Recommended sources include Yoga Alliance, Yoga Journal, Yoga International, and Bernie Clark's yinyoga.com.
To complete the program, you'll need to track and submit your 30 hours of experiences and learning. You will spend some time on written inquiries. Don't worry about creating perfect documents. We're more interested in understanding your thoughts, ideas, and feelings. You'll also participate in at least 5 yin classes and provide feedback about your experiences. Finally, at the end, you'll be creating your own 1 hour class.